Executive Director & Counselor
Katie Ribera, LMHCA
It takes great courage and honesty to reach out for help and say "I can't do this alone." This is the brave step you are taking to find a counselor to walk alongside you. I counsel from a blended approach using techniques from Cognitive Behavioral Therapy, Dialectical Behavior Therapy, Interpersonal Psychotherapy, and Emotion-Focused Therapy. By integrating multiple theories and techniques, I am able to provide care that is individualized and specific to each client's needs and circumstances. I am also a trained
SYMBIS
facilitator and often work with dating, engaged, or newly married couples seeking to build a strong foundation for their marriage. I am a Licensed Mental Health Counselor Associate (LMHCA) under the clinical supervision of Dr. Jared Michonski, Ph.D.
Counselor
DongWon Park, LMHCA
_____
Are you struggling with loneliness, conflicts, burdens from the past, troublesome behaviors, or cultural baggage? Maybe there are strong feelings you long to process or you are in the middle of a relationship that seeks reconciliation. These experiences can leave you with anxiety, confusion, and stress. If you are seeking a person who would listen to your stories, I want to create a safe space and time with you. I am a 1st-gen immigrant and have been counseling people as a pastor and counselor in diverse settings for over a decade utilizing techniques from Emotion-Focused Therapy, Cognitive Behavioral Therapy, and a Person-Centered approach. I am a Licensed Mental Health Counselor Associate (LMHCA) under the clinical supervision of Hannah McIlhargey, LMHC.
Languages Offered: English & Korean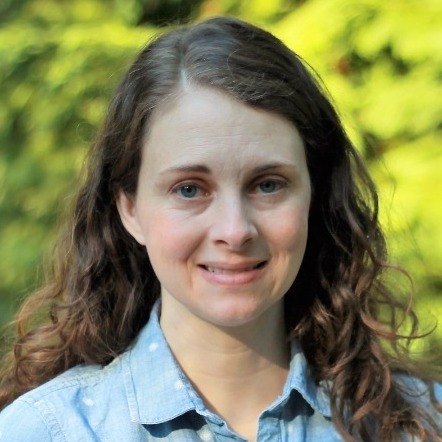 Counselor
Amanda Peterson, LMHC
_____
Living with anxiety or obsessive-compulsive disorder (OCD) is miserable. It holds people hostage. Over time, anxiety wears you down and can lead to depression and hopelessness. The distressing and intrusive nature of OCD creates shame and isolation. I work with kids, teens, and adults to help them break free from the cycle of anxiety. I have received specialized training under the supervision of Alec Pollard, PhD (Clinical Director of the Int'l OCD Foundation's Behavioral Therapy Training Inst.), and have extensive experience providing evidence-based treatment for anxiety, OCD, and PTSD. I treat all types of OCD (e.g., scrupulosity, contamination OCD, "Just Right" OCD, intrusive and unwanted thoughts), social anxiety disorder, generalized anxiety disorder, phobic disorders, panic disorder, agoraphobia, separation anxiety, perfectionism, and post-traumatic stress disorder. I am a Licensed Mental Health Counselor (LMHC) licensed in Washington, Missouri, and Illinois.

Counselor
Jordan Brand, LMHC
_____
Jordan will be on leave until April 1st, 2023.

I believe that at the core of who we are, we long to feel seen, heard, and known. We were created to flourish in our relationships, but so often our relational experiences feel disconnected, confusing, and messy. Through the context of building a safe and secure relationship, I seek to address the holistic needs of my clients by offering an attuned presence while listening with empathy and compassion to help support and empower them through a collaborative effort to reach their goals. I utilize methods grounded in Attachment Theory and Family Systems Theory, while incorporating elements of other behavioral-based therapies such as Cognitive Behavioral Therapy. In addition to this, I am also a certified Trust-Based Relational Intervention® (TBRI) practitioner and have completed Level One Theraplay® and Marschak Interaction Method (MIM) training.

Counselor
Suzy Thompson, LMHC
_____
I believe that we are all made for relationship with one another. Relationships are where we learn about love, comfort, hope, courage, joy, and empathy. They are also where we unfortunately learn about betrayal, fear, rejection, abandonment, abuse, and pain. I hope to come alongside you as an empathetic and trustworthy listener to help you make sense of unhealthy patterns that have kept you stuck and to provide real hope, growth, and change in the context of healthy relationship. I am a Licensed Mental Health Counselor in the state of Washington with over 10 years of experience helping those facing marital and relationship distress, grief, depression, anxiety, abuse, trauma, and life transitions. I am an attachment-oriented and trauma-informed therapist who focuses on process, experience, and emotion. I enjoy working with couples and individuals using Emotion Focused Therapy (EFT) and Lifespan Integration.
Counselor
Caewyn Barnett, LMHC
_____
Caewyn will be on leave until April 1st, 2023.
I provide individual and couples counseling as well as parenting support for those with ADHD or family members with ADHD or executive functioning challenges. Using a whole person, psychodynamic approach and incorporating behavioral methods such as CBT and solution-focused therapies, I seek to bring a warm and inviting presence to therapy. Additionally, I love working with families, couples, adolescents and adults experiencing anxiety, conflict, trauma, and life stressors. We will consider how your past and current behaviors, beliefs, and relationships are connected to your present struggles and how you might challenge or change the way you relate to the world in order to pursue growth and flourishing.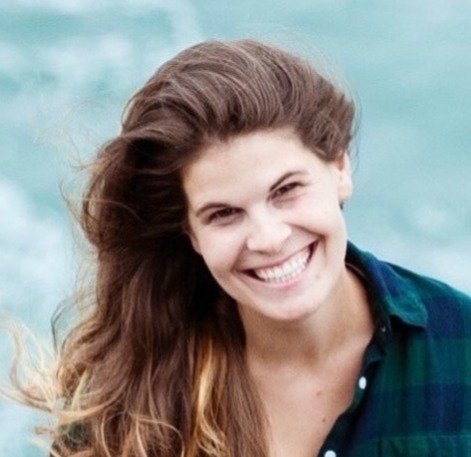 Counselor
Hannah McIlhargey, LMHC
_____
I view therapy as the process of building a relationship as we explore together whatever you're experiencing - both what is difficult and places where you feel successful. I believe that we as humans are meant to flourish, but there are all kinds of things that get in the way. These things may be currently happening in your life or deeply rooted in your history. While we will spend much time dealing with the specific issues that brought you into counseling, we will also take time to look at your relationships with significant people in your life. Using a whole person, relational approach and incorporating behavioral and evidence-based methods such as DBT, I work with individual adolescents and adults experiencing eating disorders, childhood trauma, anxiety, depression, and various life transitions and stressors. We can discover together how you have been hurt, how you are currently being hindered, and where you need healing in your relationships.
Counselor
Kara Atkinson, LMHCA
_____
Therapy offers a unique opportunity to engage you and your story - to explore with curiosity and kindness, to be seen and heard, to heal and grow. I approach our work together by inviting a trustworthy, professional collaboration to explore your relationship with yourself, with others, and with the stories that have shaped who you are today. I work with adults and couples experiencing anxiety, depression, mood disorders, and life transitions, as well as with those who have experienced childhood trauma or abuse. I also enjoy working with helping professionals who have experienced vicarious trauma or burnout. I utilize a relational psychodynamic approach to counseling that integrates attachment theory, narrative therapy, and behavioral techniques. I am a Licensed Mental Health Counselor Associate (LMHCA) under the supervision of Josh Sandoz, LMHC.
Intake Coordinator
Ali Gosselin
_____
Joy Hadden
Jared Michonski
David Richmon
Jessica Ribera
Caewyn Barnett
Abby St. Hilaire